A little bit about me:
Born and raised in Jeannette, PA, about 30 miles east of Pittsburgh. Attended the University of Pittsburgh and got a BAS in Music. Worked labor in a mill during the week and played Rock 'n Roll guitar on weekends, until I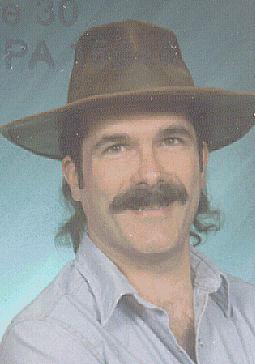 got laid off during the big economic decay in the early 80's. Six months later, I was on the road looking for work. Went from Arizona to Oklahoma and finally ended up in the Dallas/Ft. Worth area, workin' in the electronics industry. While I really liked Texas, the hills and seasonal changes of Pennsylvania beckoned. So here I am...back where I started. (Incidentally, most of the folks who move away from S/W PA eventually move back!) Currently I am living in Beaver County. I was involved in the fight to stop WTI, one of the world's largest TOXIC WASTE INCINERATORS, located in East Liverpool, Ohio. Having played guitar for 32 years, I decided to try my hand at my favorite instrument, the Pedal Steel Guitar. Worked on it for a couple years and then spent a week down Nashville way studying with Jeff Newman. In the next year or two, I hope to redefine the band into more of a neo-traditional Country band. I also drove truck for a few trucking companys but had to stay close to home. When I ain't workin I like to go out and raise some hell in my 2006 Dodge RAM Turbo Diesel 4x4!