A little bit about me:
Born and raised in Jeannette, PA, about 30 miles east of Pittsburgh. Attended the University of Pittsburgh and got a BAS in Music. Worked labor in a mill during the week and played Rock 'n Roll guitar on weekends, until I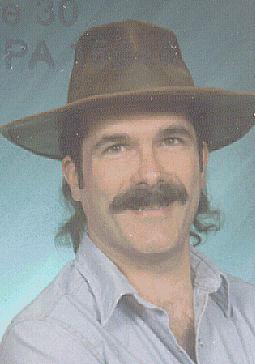 got laid off during the big economic decay in the early 80's. Six months later, I was on the road looking for work. Went from Arizona to Oklahoma and finally ended up in the Dallas/Ft. Worth area, workin' in the electronics industry. While I really liked Texas, the hills and seasonal changes of Pennsylvania beckoned. So here I am...back where I started. (Incidentally, most of the folks who move away from S/W PA eventually move back!) Currently I am living in Beaver County. I've been involved in the fight to stop WTI, one of the world's largest TOXIC WASTE INCINERATORS, located in East Liverpool, Ohio. Having played guitar for 32 years, I decided to try my hand at my favorite instrument, the Pedal Steel Guitar. Worked on it for a couple years and then spent a week down Nashville way studying with Jeff Newman. Right now I'm taking a hiatus from my band Iron Horsemen and doing fill-in work. In the next year or two, I hope to redefine the band into more of a neo-traditional Country band. I also started drivin' with U. S. Xpress. When I ain't drivin' I do web site design and like to go out and raise some hell in my 2006 Dodge RAM Turbo Diesel 4x4!