'66 Emmons Original Push/Pull Restore

Here are some pictures of the Emmons D-10 I purchased from Herb Steiner a couple of years ago. I completely disassembled it down to the bare body. All the metal parts were degreased and hand polished. I stripped and reflocked the underside and replaced the front piece of Mica since the original piece had holes drilled in it from a plastic name plate which was not original. While I was working on cleaning and polishing, I took the necks to Charlie McVay, Jr., who replaced the non original fret boards with originals. He also rebrushed the exposed top surface of the necks to the original "swirly" pattern. After completing the cosmetic work, I re-installed the end plates, necks and electronics and took the whole thing back to Charlie: the restored body and a box of parts! During the next year, juggling between a full time job working double shifts and playing the Jamboree on weekends, he meticulously reassembled the guitar, replacing and fabricating parts where needed and adding refinements to the design based on his years of experience specializing in Push/Pull rebuilds. The existing knee levers were scrapped too, since they were not original, and replaced with Emmons "short" knee levers. Back in '66 knee levers were optional equipment and when you ordered them they were about an inch or two longer than what they are now. I opted for the shorter knee levers, since the longer ones are no longer available and would have to be custom made.

These pics were taken with Kodak "Max" film. I had to do some adjustments to the brightness and contrast to make them tolerable to view. Apparently, the Max film does not handle high-contrast lighting very well. Sometime down the road I will re-shoot the pictures with better film and re-post them. But these will have to do for now.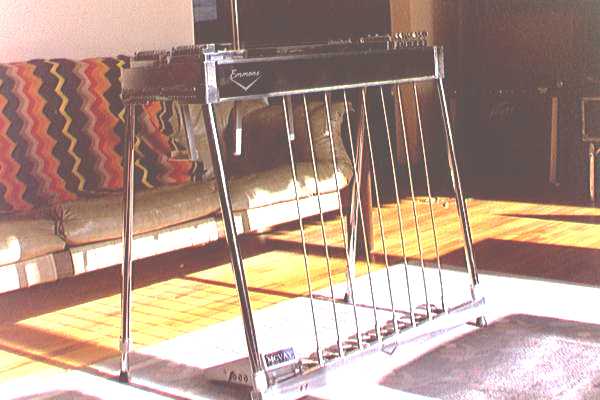 45-degree view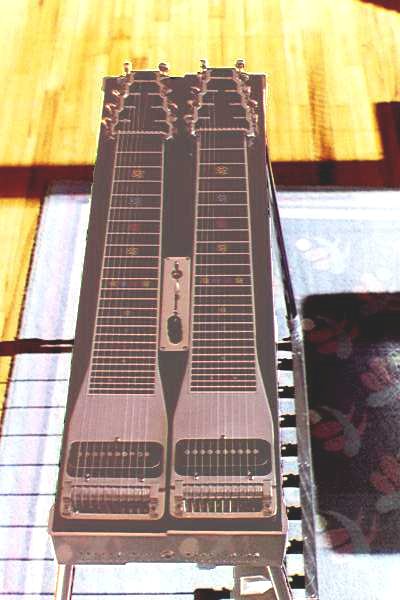 Top view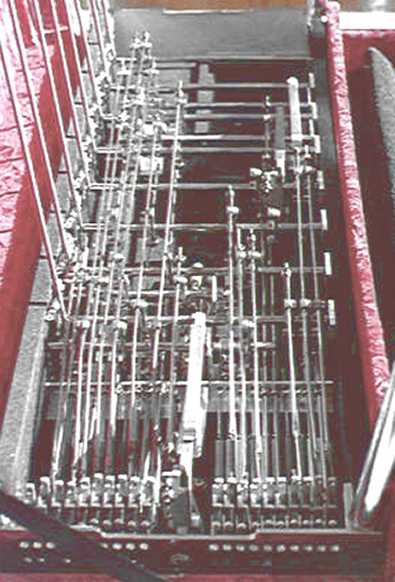 Bottom view from changer end. All set screws were replaced with longer ones to give more surface area for the allen wrench to grab on to when making adjustments.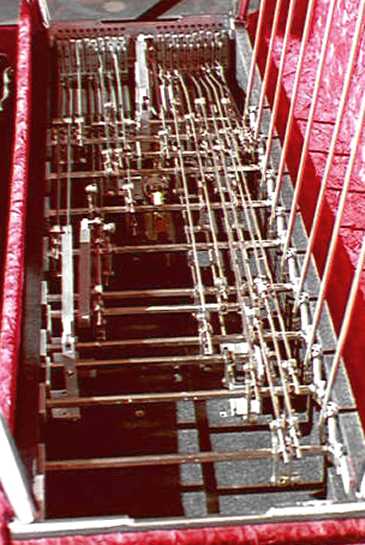 Bottom view from tuning key end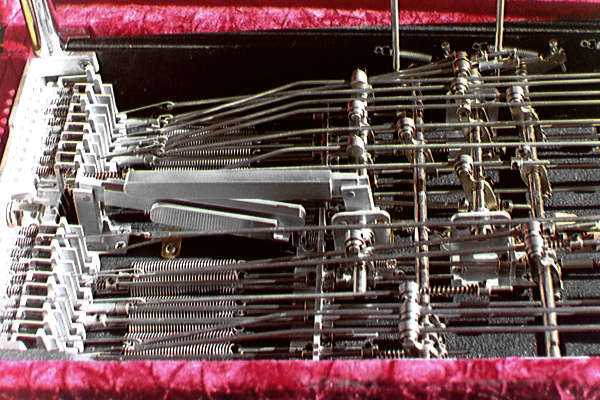 Close-up of changer end mechanics. All the tuning screws were replaced with nylon-tipped screws custom made by an aerospace company. These screws eliminate changer wear where the screws contact the changers. All of the springs throughout the guitar were replaced as well.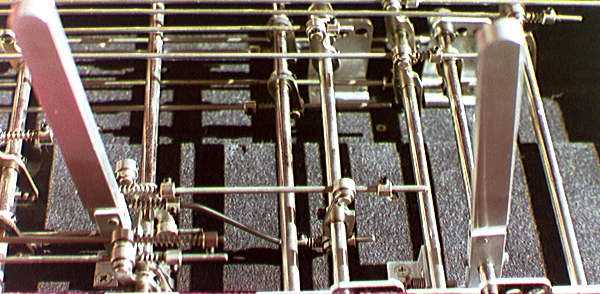 Close-up of left knee levers showing the McVay Super Stop. The Super Stop eliminates the sloppy feel on the "raise" knee levers. Usually when push/pulls are set up, a lot of slop is built in. When Charlie sets up a push/pull, he makes the tolerances very tight. As everything settles in, it is necessary to readjust the stops and tuning, but the end result is worth the extra time.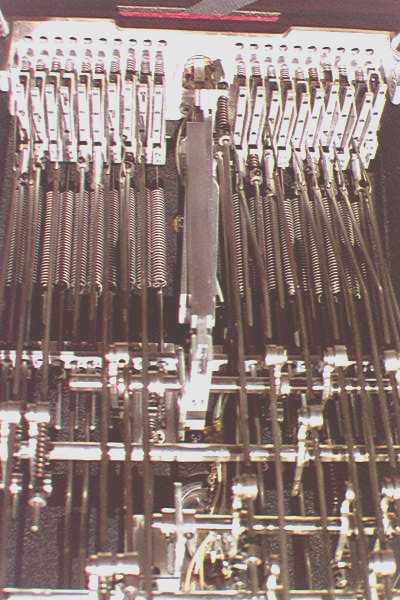 Another close-up of the changer mechanics